Software Menu for Mice!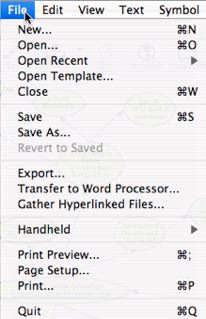 From a computer program you use, list the name of each software menu you find within it.
* How many drop-down items are available to you?

Explain how each item works within that menu set.
In a small group, compare the drop-down you chose with the rest of your group.

What item names are similar and present in each program?
What drop-down sets do you expect to find in any new program you try?
What feature would you like to see added to your favorite program?
---

Return from Software Menu to Menus hub page for even more menu teaching ideas!


Return from Software Menu to Real World Content Advantage home page.