Build a Specialty Menu Market!
In a small group, create a specialty menu market.
Is this a specific age group?
Have they specific occupations?
Hobbies or other interests?
* Athletes
* Skateboarders
* Kids/Teens
* Wi-Fi users
* Math teachers
* Tourists
* other...
From a shortlist of names that reflect your restaurant type and the customer group you expect to serve, choose the best name with a group vote.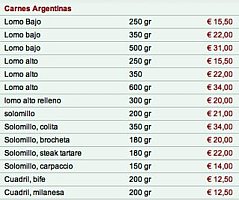 What food specialties will you choose for your customer market:

Sandwiches
Ethnic flare
Fast/Slow foods
Signature foods –
Steak/hamburgers
Seafood
Onions! Ice Cream! Mushrooms!
Vegan
Served/self-serve
other...
What menu sections will work best for your restaurant? Include some or all from:

Appetizers / Antipastos / Tapas
Soup(s) of the day
Salads and/or salad bar
Entrée /main dishes [sectioned or not]:
Meat
Vegetarian
Seafood
Pastas/rice/noodles
Entrée inclusions +/- side orders + breads
Beverages (non-alcoholic)
Desserts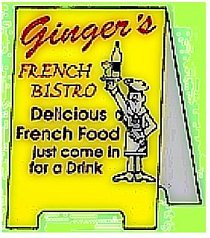 What special menu features might you build in to add customer appeal?
Include some or all from:

Specials [for season/festival/etc]
Special(s) of the Day
Chef Recommendations
History +/- photos/sketches of location/neighborhood/etc.
Bios of namesake/owners +/- photos/portraits
Early Bird/After Theatre/etc.
Special Diet Section for:
* Low fat/Low Calorie/Low sugar
* Heart Smart Specials
* Vegetarian
---

Return from Specialty Menu Market to Menus hub page for even more menu teaching ideas!


Return from Specialty Menu Market to Real World Content Advantage home page.