Menu Entertainment Inserts!
Try out the additional challenge of creating a menu entertainment insert to occupy some of your new restaurant's customers.
Imagine your new customers and list as many of their interests as you can.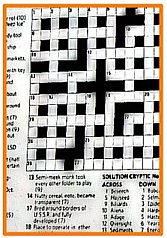 How can you build on these interests to entertain hungry patrons while they wait for their food orders?
Some possible presentations might include:

* a newsletter with local news highlights
* local features
* word games
* puzzles
* maze or math or join-the-dot activities
* health, energy, and food factoids
* riddles and jokes.
Fit your entertainment creations onto a single sheet of paper. Add this as a separate insert to fit inside your menu.
---

Return from Menu Entertainment to Menus hub page for even more menu teaching ideas!


Return from Menu Entertainment to Real World Content Advantage home page.