Integrate Trading Cards
for that Bio!
You can integrate trading cards in a simple one-step by asking students to produce only one side of a card.

OR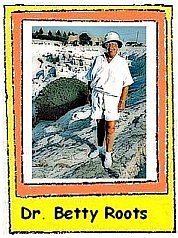 Next science unit, encourage students to create two sides of a single trading card about one of the scientists important to the area under study.
Front of card:

* A border that features an image or motif relevant to person chosen or science studied

* A sketch or photo of the person selected
Back of card:

* Some statistics about the person in chart form

* A two to three sentence biography that includes outstanding highlights

* A question or riddle about the person on the card (with the answer written upside down)
The response might take the form of an actual 2.5 in X 3.5 in [6.5 cm X 9 cm] card or overhead transparency or computer presentation software slide.
This is a phenomenal research and composition project. It may change your life!
---

Return from Integrate Trading Cards to Integrating Real World Content hub page for even more ideas for integrated teaching steps!


Hop over from Integrate Trading Cards to Sports Cards hub page for more sports card teaching ideas!


Return from Integrate Trading Cards to Real World Content Advantage home page.